15 août 2014 à 13 h 12 min
#1857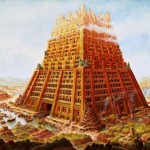 Jean l'Admin
Maître des clés
Les ventes de WiiU aux US en 7 mois sont en hausse de 60% par rapport à la même période de l'an dernier :).
Et si ce n'est pas écrit dans le billet, mario kart a beaucoup accéléré les choses. De très bon augure pour les 5 derniers mois de l'année civile 🙂
« Originally Posted by Nintendo
MILLION-MILE MARKERS: MARIO KART 8 CROSSES 1 MILLION, NINTENDO 3DS SOFTWARE HITS 40 MILLION
Mario Kart 8 has now sold more than 1 million total units in the United States alone, becoming the second Wii U game to cross that milestone, along with New Super Mario Bros. U (1.69 million). Mario Kart 8 continues to drive momentum for the Wii U platform. Through the first seven months of 2014, total sales of Wii U hardware and software have increased by nearly 60 percent and more than 135 percent, respectively, over the same period in 2013.
Notable Wii U games on the way this year include: Hyrule Warriors (Sept. 26), Bayonetta 2 (October), Super Smash Bros. for Wii U (Holiday) and Captain Toad: Treasure Tracker (Holiday). These games will be joined by amiibo, Nintendo's foray into the toys-to-life category, which will launch this holiday season. Super Smash Bros. for Wii U will be the first game to support amiibo. Other games that will support amiibo include Mario Kart 8, Captain Toad: Treasure Tracker, Mario Party 10 and Yoshi's Woolly World, with more to come.
The continued strength of the Nintendo 3DS platform can be attributed to the breadth and quality of its overall lineup of software. To date, more than 40 million Nintendo 3DS software units have been sold in the United States alone. This includes 41 titles with a Metacritic score of 80 or higher, seven of which have a score of 90 or higher; and nine games that have sold at least 1 million units in the U.S. alone:
• Mario Kart 7: 3.48 million
• Super Mario 3D Land: 3.09 million
• New Super Mario Bros. 2: 2.28 million
• Pokémon X: 2.10 million
• Pokémon Y: 2.01 million
• The Legend of Zelda: Ocarina of Time 3D: 1.39 million
• Animal Crossing: New Leaf: 1.36 million
• Luigi's Mansion: Dark Moon: 1.33 million
• The Legend of Zelda: A Link Between Worlds: 1.09 million
Four of the 10 best-selling software SKUs for July are exclusive to the Nintendo 3DS platform. This includes Tomodachi Life, which finished at No. 5 and sold more than 85,000 units in its second month, and Pokémon Y (No. 8), Pokémon X (No. 9) and Mario Kart 7 (No. 10). Those last three games appeared on the list despite being on the market for 10 months, 10 months and 31 months, respectively. The lineup for Nintendo 3DS will be bolstered by three of the most anticipated games of 2014: Super Smash Bros. for Nintendo 3DS (Oct. 3) and « 
Jean, esprit libre et créateur / administrateur du site.
Mon blog sur http://www.jeanbernard.net